Research in Clinical Practice (RiCP): annual poster meeting
The RiCP poster meeting is hosted by OUCAGS and organised each year by a committee of Academic Foundation doctors at Oxford.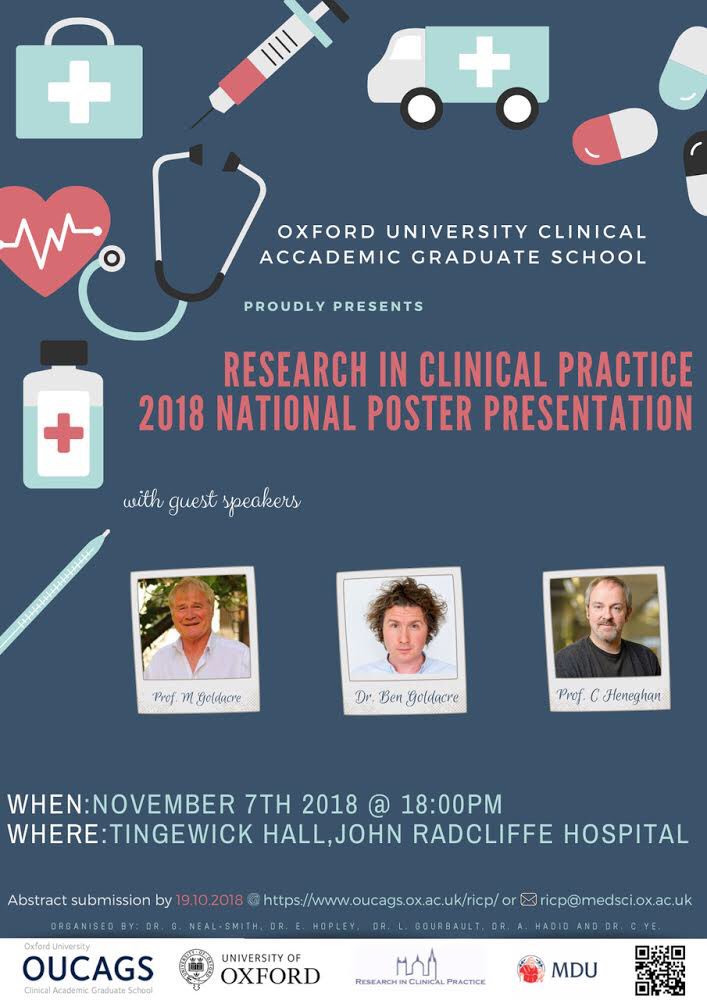 Key 2018 dates

Abstract submission deadline:
Friday 19th October

Registration deadline:
Wednesday 24th October

2018 RiCP date:
Wednesday 7th November

The RiCP web content is the responsibility of the organising committee. Any queries or comments should be sent to ricp@medsci.ox.ac.uk .
1800

Registration and welcome drinks/canapes

1830

Welcome address

1840

Professor Michael Goldacre

1900

Poster viewing 1

1945

Poster viewing 2

2030

Dr Carl Heneghan

 

Dr Ben Goldacre

2110

Prize Ceremony

2120

Drinks and networking
2018 Organising Committee:
Greg Neal-Smith

Lysander Gourbault
Erin Hopley
Christina Ye
Ali Haddad